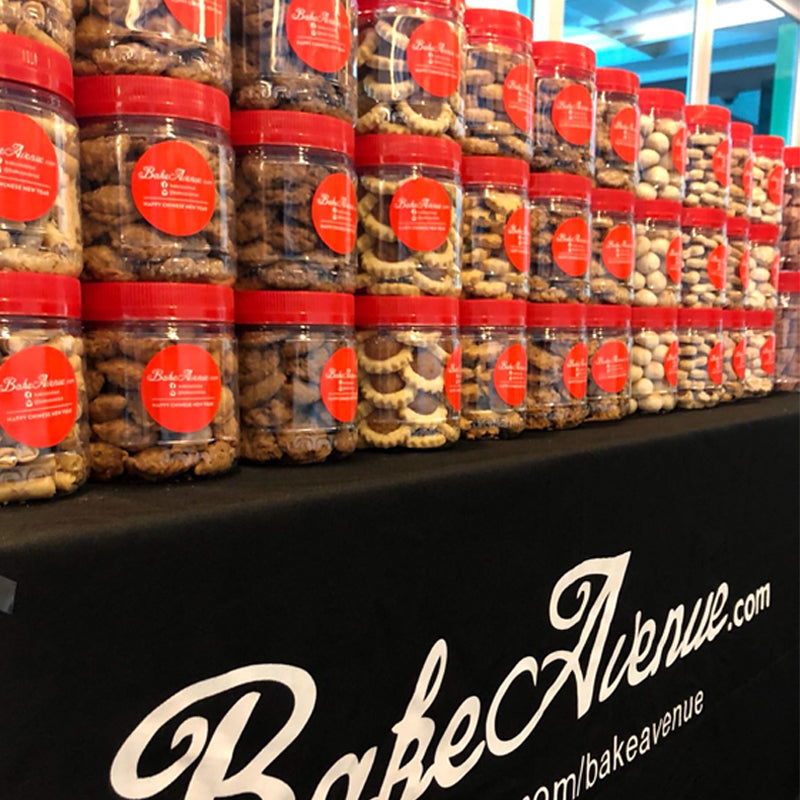 Corporate CNY Fairs / Bazaars / Deals
We are available to visit corporate offices or schools before CNY so that your company staff can purchase our handmade CNY goodies easily. We will also provide special discounts exclusive to your company. 
We can also arrange for pre-orders and complimentary delivery to your office/school just before CNY. Please reach out to us to find out more.
If you would like to work with us for special CNY corporate deals for your staff, please drop us an email at hello@bakeavenue.com with the following details:  
1) Date & Time , 2) Number of staff you have 3) Location 4) Any additional requests
Companies we have worked with: 
To enquire, you can either fill up the form below or drop us an email at hello@bakeavenue.com .