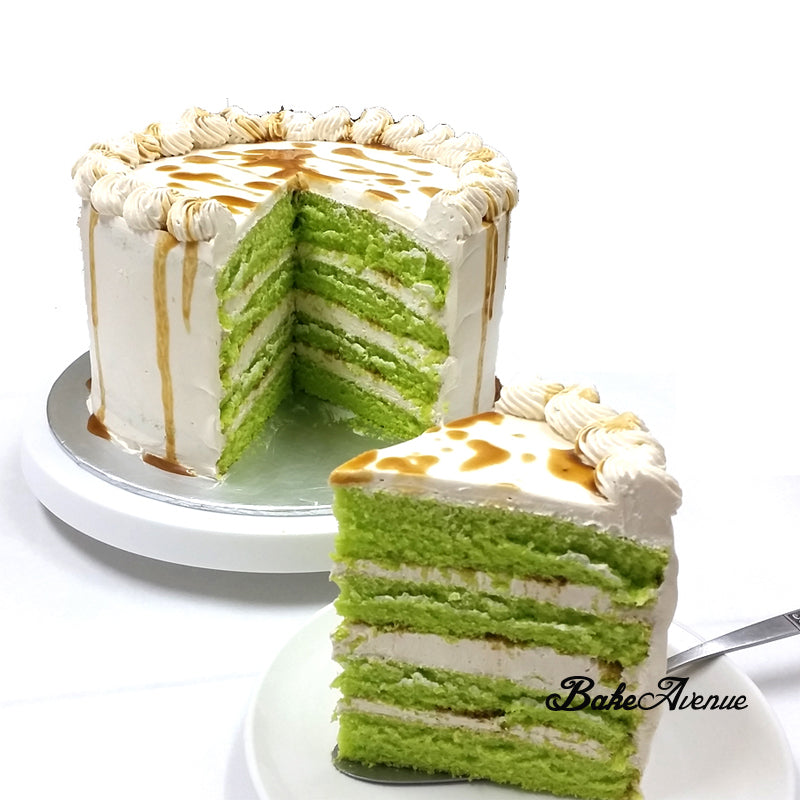 Pandan Gula Melaka Cake Baking Class
What do you think of when we mention gula melaka? Most of us will definitely think of chendol and its sinfully rich and delicious flavours.
The gula melaka richness in the cream, perfect compliments the fluffy green pandan-flavoured cake.  Come sign up for our classes and bring back this Nonya-inspired cake.
Class Type:
Pandan Gula Melaka (Hands On Individual)
Fees: $90
Class Size: 3 to 8
Date and Time:
-
* TAKE HOME:
* Printed Recipes
* Whole 6" Pandan Gula Melaka Cake